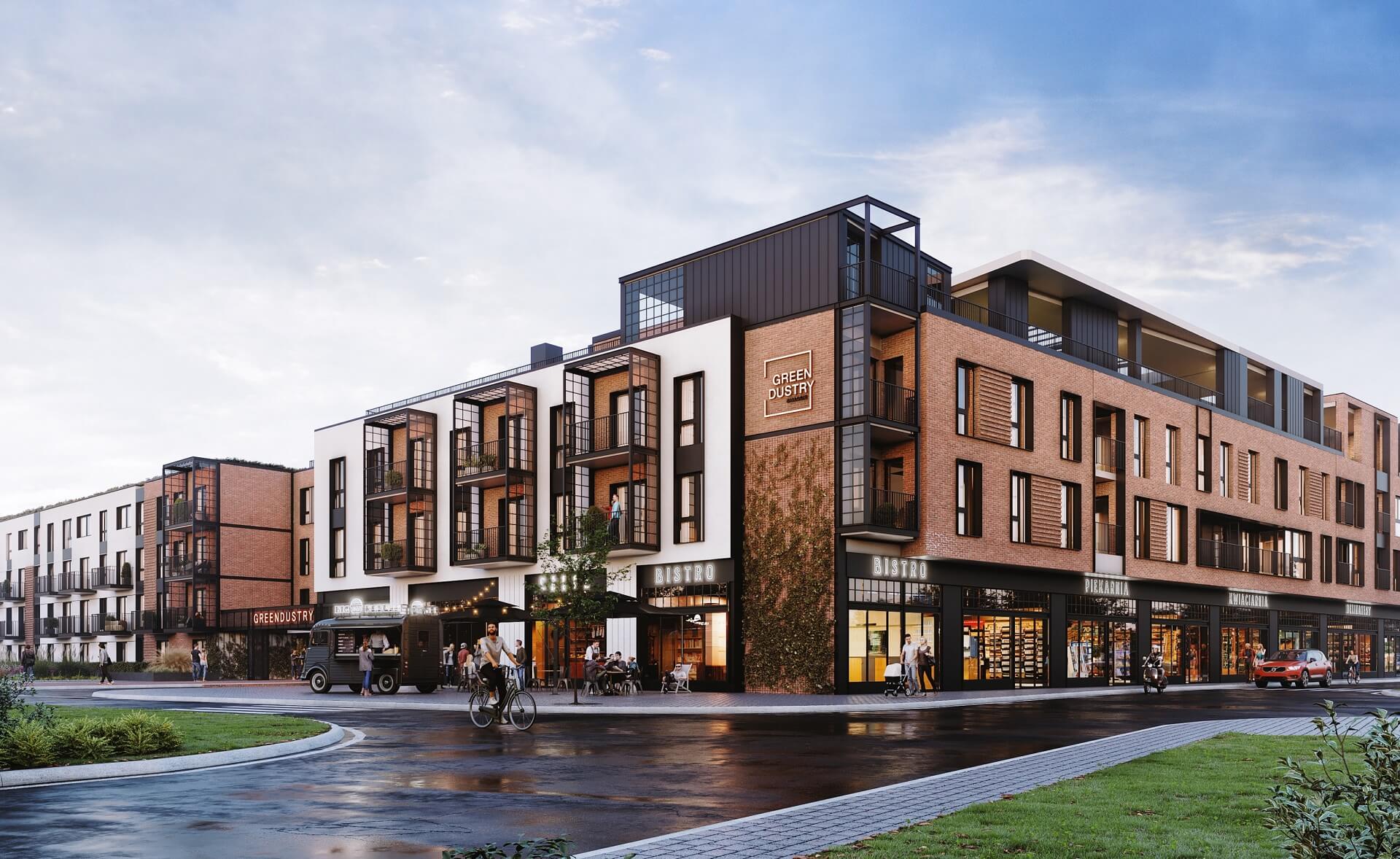 It took us a long time

to find such a place
A location that will allow for a sustainable way of living
in the city. Green courtyards surrounded by low-rise
buildings are an outstanding investment on the plan of Krakow.
We are where the city is vibrant and at the same time
we offer an enclave full of greenery.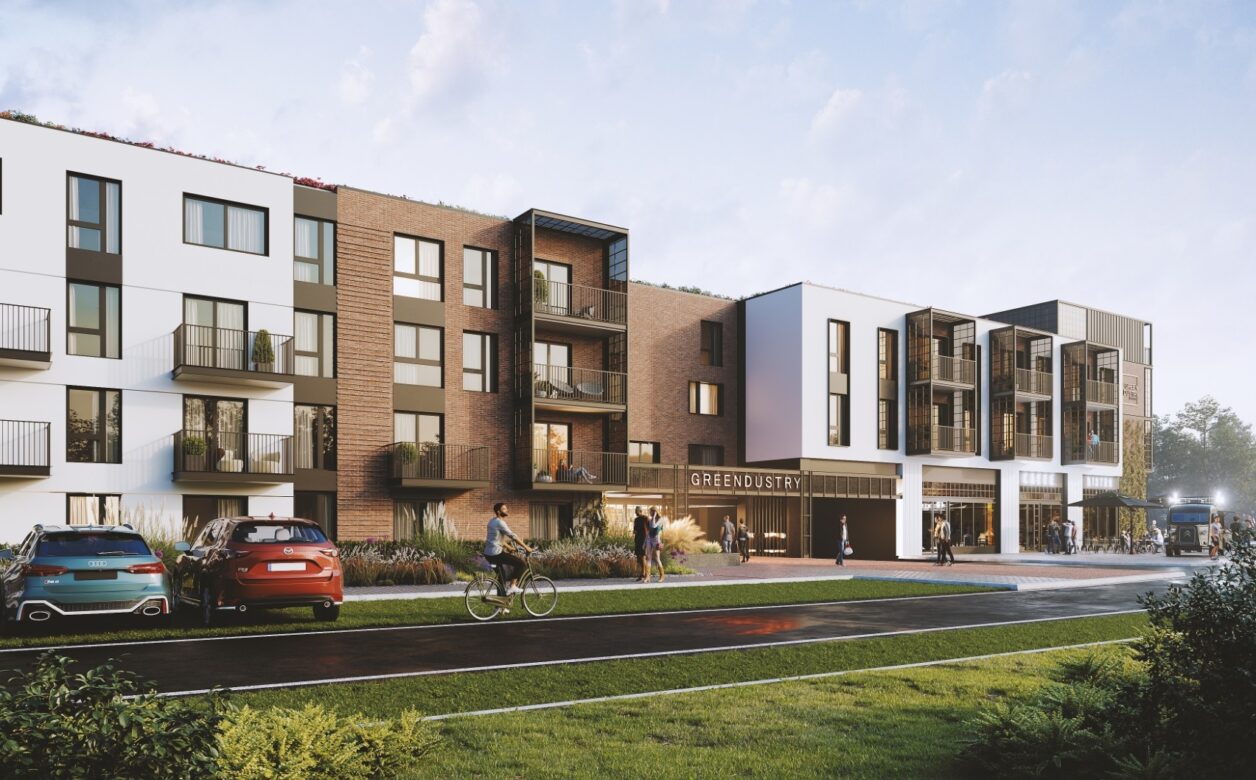 Twin Life
Double joy of life
When we talk about Greendustry, we mean perspectives. We love life, we want to take full advantage of it. We don't like restrictions, we appreciate having a full range of possibilities. We called this idea Twin Life - double joy of life. Because in Greendustry we don't have to give up anything.
Greendustry Greendustry Greendustry Greendustry Greendustry Greendustry Greendustry
is a choice
is a choice
is a choice
is a choice
is a choice
is a choice
is a choice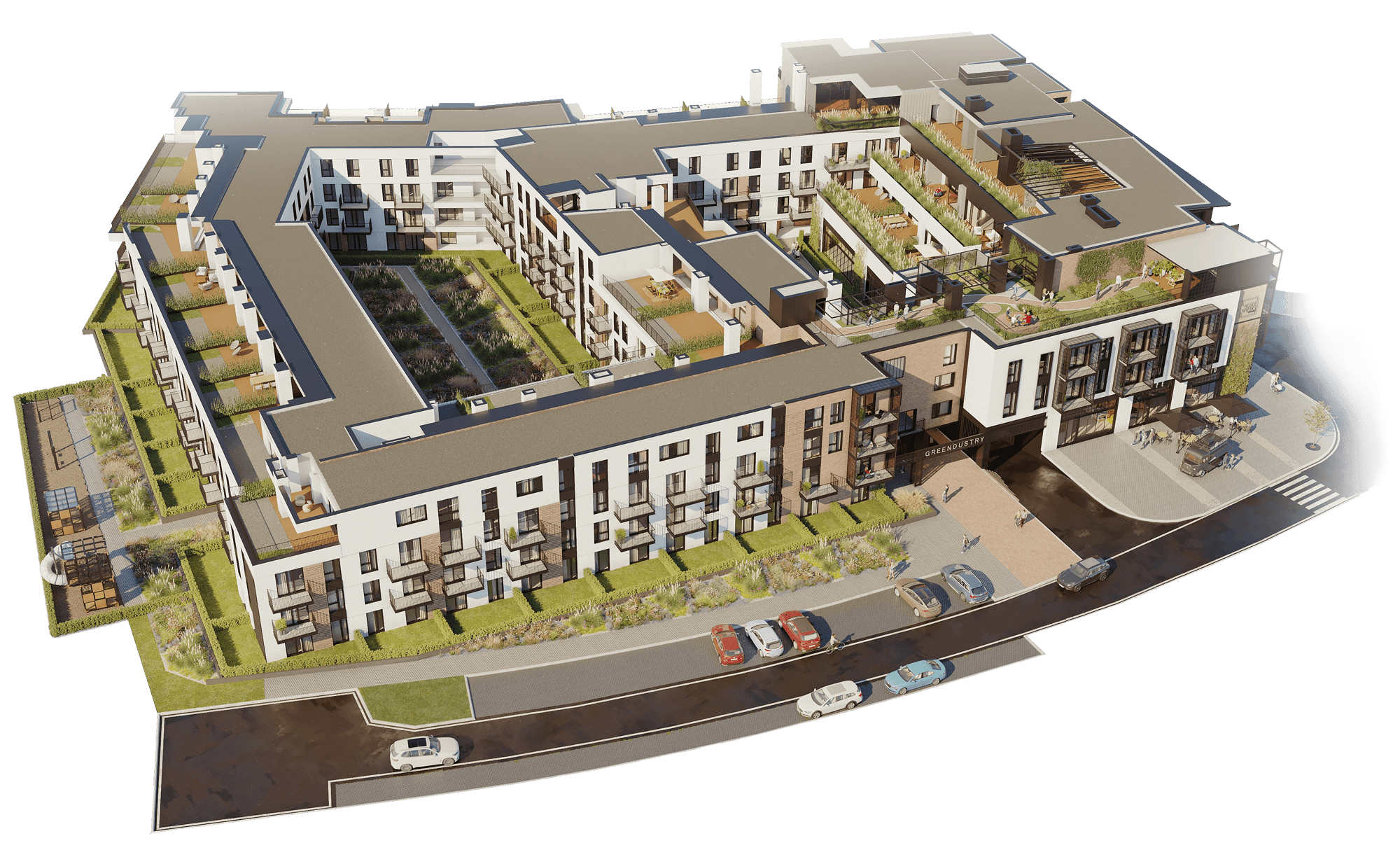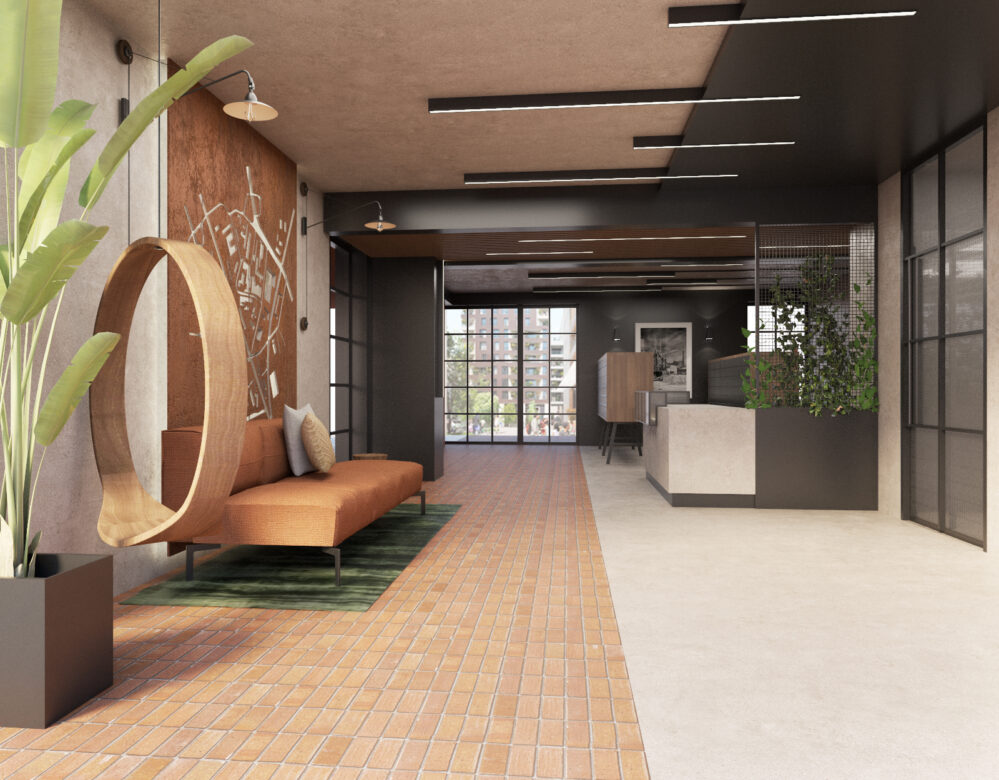 Greendustry is a space tailored to you
We know how important our own space is for the rhythm of everyday activities, and what role nature plays in our lives. In Greendustry, this rhythm is determined, among others by two-level apartments, extended with green terraces.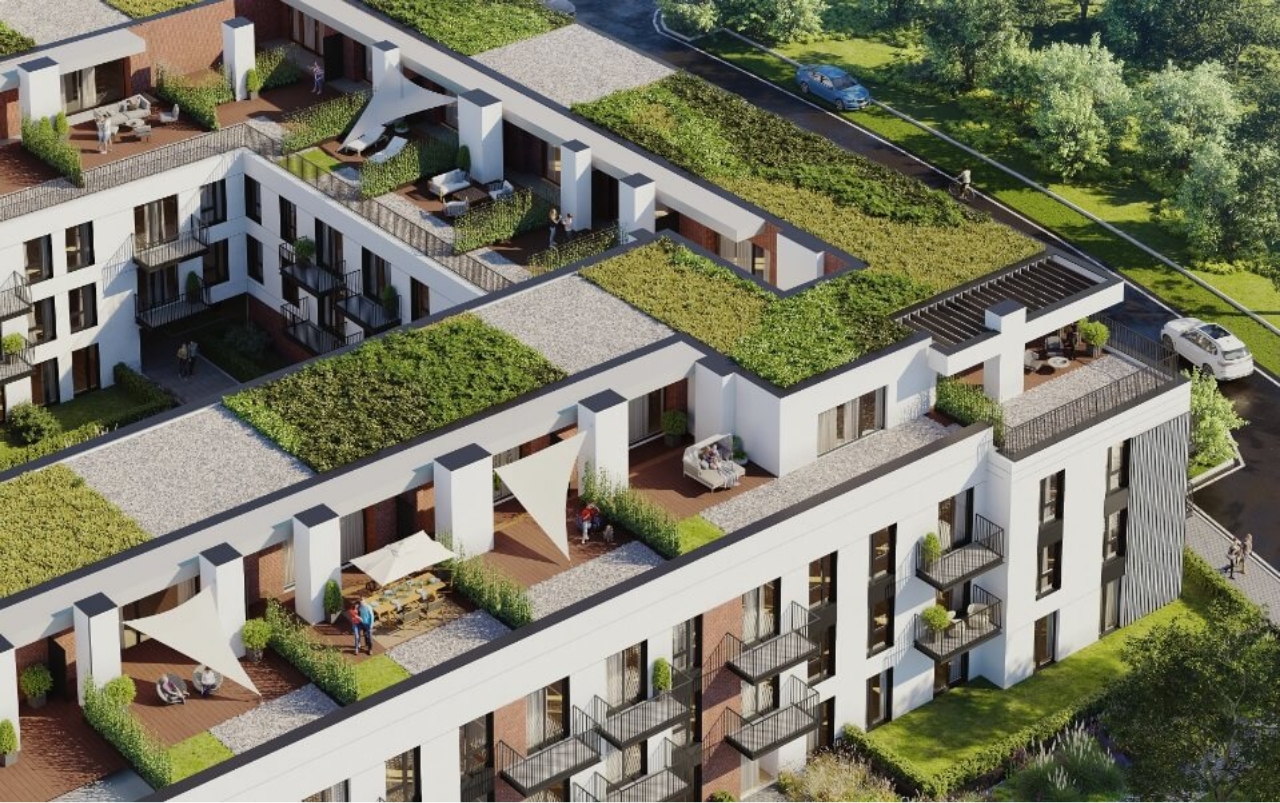 Green
Green
After an intense day, we want to go back to the place where we feel we are at home. We want to relax surrounded by nature, without leaving the city. In Greendustry, it is enough to find ourselves in a green courtyard, terrace or private garden to forget that we are in the very heart of Zabłocie.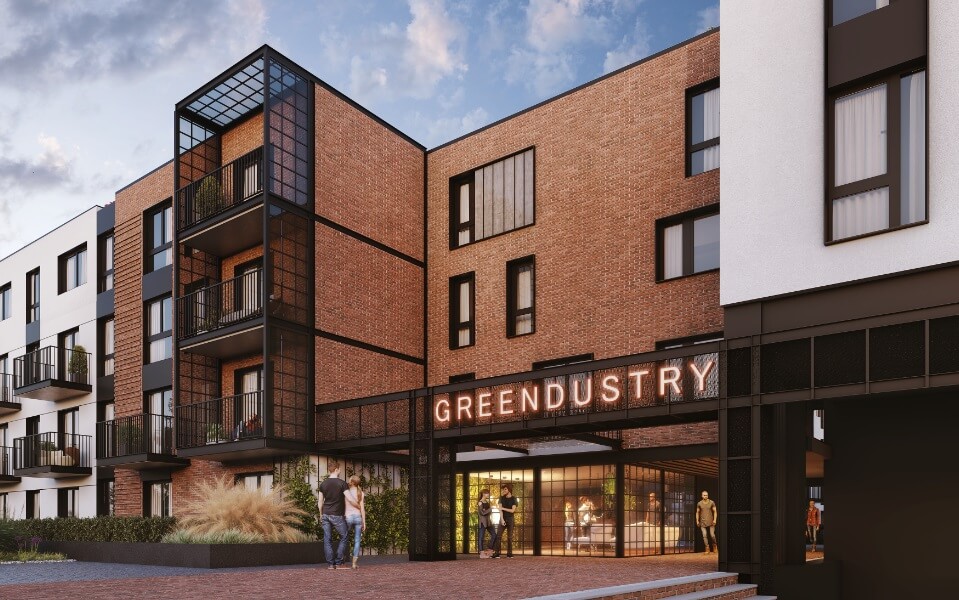 Dustry
Dustry
The industrial character of Zabłocie has become an inspiration for the design of spacious, loft apartments of non-standard height and large glazing. Greendustry is a new quality that we want to offer to those for whom aesthetics is decisive when choosing a place to live. The steel elements of the building refer to the character of the place and the history of Zabłocie, enriching the quality of architecture.
At the same time, we are looking for a place where we can rest and enjoy the greenery around us.
---
At Greendustry, we focus on contact with nature at every step: from the entrance through the lobby, through green patios, to terraces, green forum and gardens.
Green
courtyards
Private
gardens
and terraces
Green
roof terrace
Plants
in common
areas
Green Inn
plant storage
Carefully
selected
greenery
Green promenade on the roof
How about a shared rooftop promenade surrounded by greenery? Greendustry ensures contact with nature even in such a non-obvious space as the investment's roof.
Functional architectural solutions and innovative technologies as standard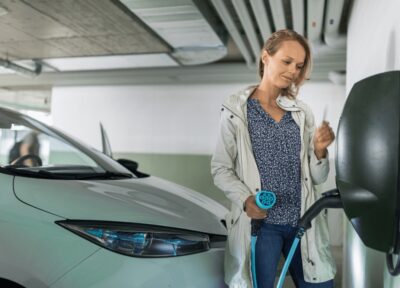 Electric vehicle charging station at each parking space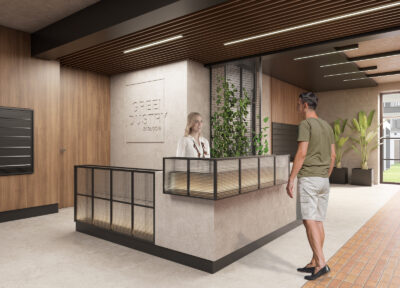 Lobby with a porter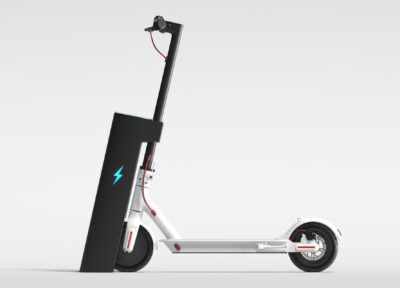 Charging place for bicycles and electric scooters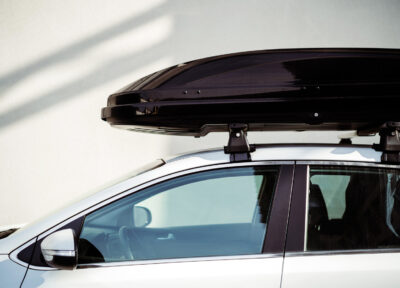 High garage, access by car with a roof box
Q3D Group, composed of architects, constructors and developers, is responsible for the creation of Greendustry.
We are specialists passionate about our fields of work. As part of the development activity of our company – Q3D Locum, we have completed investments such as Apartamenty z Ogrodu in Wola Justowska, Perła Prądnika or Park Leśny Bronowice. We believe in good architecture, we care about solid workmanship, we offer quality, professional service, but also a sincere smile, because we like people and our work.